Many people find dating and making friends difficult whatever your background and whether you have a disability or not. Whether that's through lack of confidence, anxiety or experiencing social barriers, it can sometimes leave people feeling socially isolated.
There are a number of different ways to meet people and what suits one individual might not suit another. Some people prefer to go out to a social event while others may prefer to have initial contact using an online dating website. Although it can feel quite nerve wracking, sometimes it's just a case of giving something a go!
So what social groups are out there?
We've put together some organisations in Scotland that run social groups where disabled people can meet and form friendships and relationships.
Dates-n-mates is Scotland's national dating and friendship agency, which is run by and for adults with learning disabilities.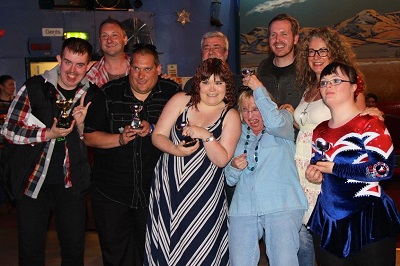 Groups are currently running in Glasgow, Renfrewshire and Aberdeen. They organise several social events every month which include ten pin bowling, meals out, theatre trips and quiz nights. They also organise dating events including speed dating and mix and mingle nights.  Non-members can come along to their larger events which include a Valentines Party, Halloween Party, Christmas Party and a "We've Got Talent" Night.
Dates-n-mates run a club night called LATE which is Scotland's first inclusive club night. The LATE events are open to all but especially welcoming to people with learning disabilities and runs 3 to 4 times per year.
Listening to some dates-n-mates members you get a real vibe of how enjoyable these social events are and as one member said "it's like having a second family and I'm happier and healthier!"
Another member said "I love getting to meet new people and I just generally enjoy going clubbing.  I've met lots of people through the club night LATE and I am looking forward to the next one".
Their Valentines Party this year will be at West Brewery in Glasgow on Wednesday 15th February.  This event is also open to non-members. Telephone 0141 427 2957 to book your tickets (£10 for members, £12 for non-members). Valentines Parties also running in Renfrewshire and Aberdeen.
get2gether believe that everyone has the right to love and friendship. They also believe that people meeting each other shouldn't be difficult or complicated. They arrange social activities for people with disabilities in safe and friendly places in Edinburgh and the Lothians. Their members tell them what they're interested in – and that's what they do. From Wiff Waff ping pong tournaments, to the panto, speed dating, dancing and meals out, and much more.
Membership of get2gether is completely free. To register you can either fill in the online membership form, e-mail Sylvia at info@get2gether.org.uk or call 07867 179023. They also have a get2gether blog where you can find out what they've been up to.
Gig Buddies Scotland supports people with a learning disability to get out to more gigs and enjoy the social live they choose. They link people with a learning disability who have a love for live events, with a volunteer that shares the same interests as them. These 'Gig Buddies' then attend whatever events they want, when they want and share their passion together.
Marsaili has been supported by Gig Buddies since August 2016 and tells us what Gig Buddies means to her.
"People need close relationships. Friendships and relationships lift people up, it makes them happy and bubbly. I think it's important to help people; being able to give them relationships is a wonderful opportunity. Gig Buddies is allowing me to make friends and do things I wouldn't normally do. Sitting at home can be boring. I wanted to get out to the theatre and Gig Buddies allows me go out in the evenings. If someone was thinking about signing up to Gig Buddies I would encourage them to sign on and sign up!"
For more information on Gig Buddies you can visit their Gig Buddies Scotland Facebook page, by email at samuel.maggs@thera.co.uk or telephone 07738 486001.
ENABLE Scotland run a number of social groups and activities for people who have learning disabilities. They have a network of contacts including local groups which can help to put people in touch with others who have similar interests. To find out about discos and nights out in your area contact your local branch.
ENABLE Scotland also run a network of ACE groups in Scotland to challenge barriers to an equal society for every person who has a learning disability. These groups connect people who have learning disabilities to have a local and national voice. You can contact ENABLE Direct on 0300 0200 101 or email enabledirect@enable.org.uk for more information or to find your local group.
The Outsiders Club offers physically and socially disabled people the chance to gain confidence, make new friends and form relationships. Being in Outsiders is not just seen as an alternative to socialising elsewhere, but helps disabled people to become more confident in many other situations. They run local lunches where you can get to know others in the groups. Outsiders lunches are starting in Edinburgh shortly. If you would like to go along or you would like to help run them, contact Tuppy@Outsiders.org.uk.
The Outsiders Trust also offers support on relationships, sexuality, dating and sexual services and run a free helpline on 07770 884 985 or by email on sexdis@outsiders.org.uk.
Local disability information services offer a range of services including information, advice and knowledge of local services. Some services also provide a range of social activities themselves, or will be able to tell you about other local groups that are running. For instance Disability Shetland run Adults' Clubs which provide a range of sports activities including ball sports, racquet sports, boccia and bowls as well as a selection of table-top games and swimming. Activities can be competitive or just relaxing. The club is suitable for individuals of any ability level.
Another local group is the Friends Unlimited Network (FUN) which is for people who have learning disabilities who want to meet new people and develop lasting relationships. The group is run by Perth & Kinross Council. Activities include discos, meals out, beauty nights, pub quiz, bowling, bingo, cinema, sports activities, local night clubs and many others. Membership is free and  members can meet up in a group or one to one, with support, if needed. You can email  Fun@pkc.gov.uk or telephone  01738 472340 for more information.
To find out contact details for your local disability information services, please contact our helpline on 0300 323 9961.
Dating websites
There are a growing number of mainstream online dating websites as well as a number that cater specifically for people with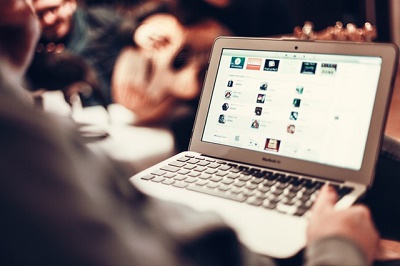 disabilities. You can usually register for free but there are costs to upgrade your membership. We've listed some websites but there are others as well.
Enable Dating
When becoming a member of Enable Dating, you have three types of membership to choose from. These range from 'Free', to 'Gold' and finally 'VIP'. Each one gives specific features and the upper two tiers add more benefits to help you make the best of your online dating. Their free membership is a good starting point, allowing you to get into online dating without any upfront cost or commitments.
DisabilityMatch.co.uk
Specialist disabled dating websites to help people meet single adult men and women who share your disability, condition or life challenge within a friendly vibrant disabled community. Initial registration is free. Online chat available and webcam available.
Disabled Dates 4 U
Registration is free you can browse other members profiles. Webcam and online chat available.
Relationship and sexual health advice
In the UK, the age of consent for any form of sexual activity is 16, regardless of gender or sexual orientation. There are a number of organisations that provide relationship and sexual health advice for disabled people.
Enhance UK is an organisation that aims to challenge perceptions and attitudes about disability. They run a number of campaigns and services for disabled people including The Love Lounge which offers free online advice on sex, love and disability. If you feel alone and need to talk to someone you can make an enquiry by filling in the online website form or you can email them.
Enhance UK also run the Undressing Disability campaign which aims to raise standards in sexual health and sexual awareness for disabled people. Through a lack of understanding, education and a general lack of services, disabled people frequently cannot access the support that would make it possible for them to make the sorts of choices about their lifestyles. Their campaign focuses on raising standards in key areas:
Inclusive sex and relationship education
Meeting the sexual needs of people with disabilities in Residential Care
Professionals working with disabled people to consider sexual needs as part of their practice.
Mencap have an online advice section on sex and relationships for people with learning disabilities. They believe that education is really important when supporting people and to enable them to have a better sexual knowledge, better sexual health, and reduced vulnerability to sexual abuse.
Change have produced a series of easy-read booklets on sex and relationships designed to teach people with a learning disability about these topics. These books can be purchased from their online shop.
Scope also has a useful webpage on Dating and Sex for disabled people which contains useful guidance.
Well as we all love a happy ending there can be no better way than celebrating an engagement!
Michelle and Wayne have just got engaged after Wayne proposed at the dates-n-mates Renfrewshire's 1st Birthday Party at Johnston Town Hall.  Michelle accepted and they are both absolutely over the moon.
Wishing them both every happiness!