Knowledge is power and we believe that knowing how to access the information you need, when you need it, helps disabled people to break down the barriers that exclude them.
We have been working since 1999 supporting disabled people, their families, carers and those who work with them to have access to reliable, impartial, accurate and helpful information on the topics and services that matter to them.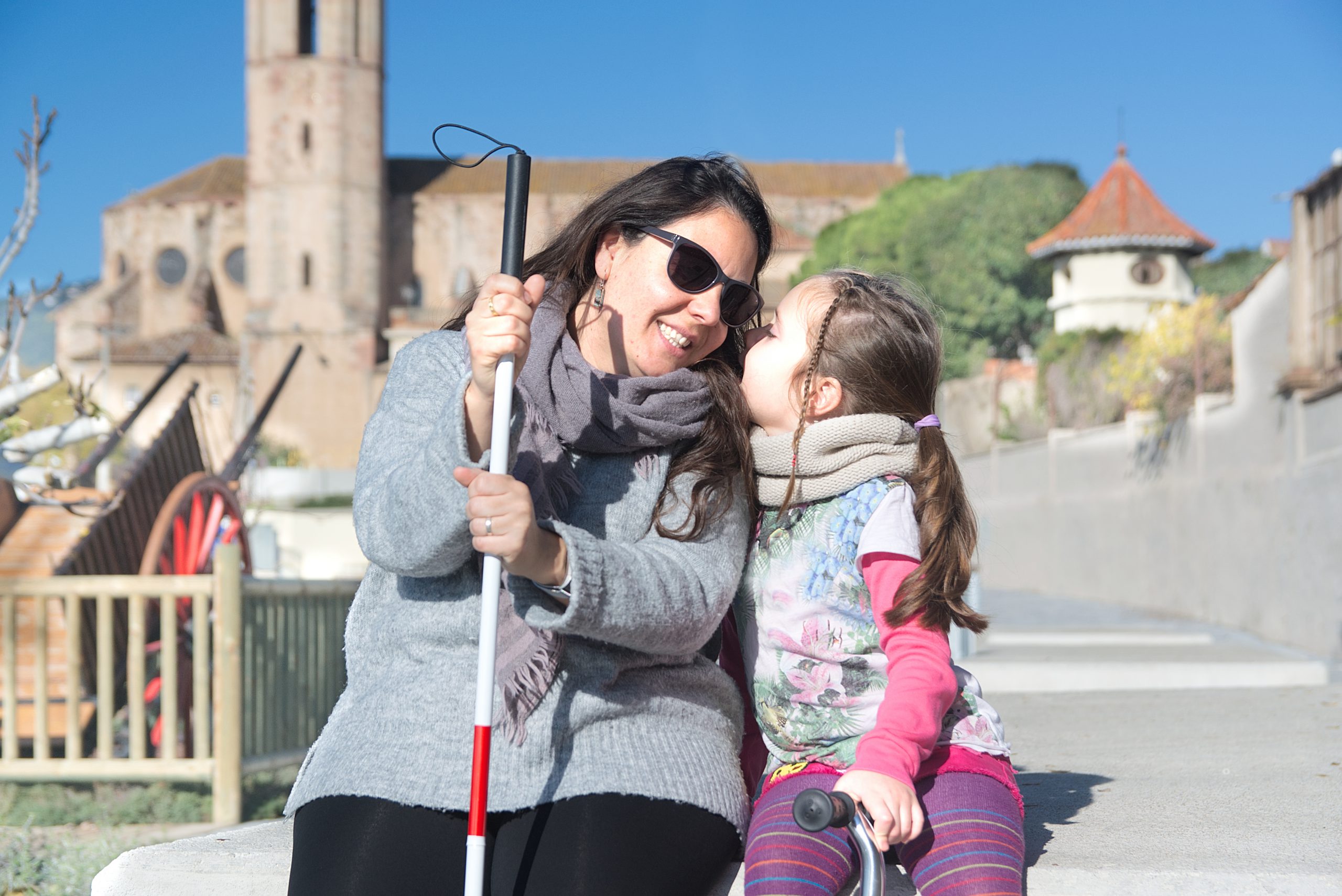 Disability Information Scotland helps to guide people through the maze of disability information. We offer information via:
a telephone helpline
text and email services
our website
our online  Scottish Disability Directory
and a range of information guides and other resources.
We work with disabled people, their families, friends, carers and people who work in the sector.
Our vision
Sharing information, enabling change.
Disability Information Scotland enable positive change by sharing information on disability when people need it, in a way they want it.
Mission statement
We provide reliable, accurate and accessible information throughout Scotland. We develop creative partnerships with other agencies to ensure information is widely distributed, accessible to all and has a positive impact on the lives of disabled people, their families, friends and carers and the people who work with them. We work with people to find out what information they need and how they would like it provided.
Values
Our values inspire and inform all that we do:
We care about people.
We strive to provide a high quality, tailored, person-centred service.
We take a positive approach in all our work.
We subscribe to the social model of disability.
We are open to, and encourage and support, new and interesting ideas and ways of working.
We believe in the importance of building meaningful relationships with everyone we encounter.
If you'd like to learn more about us, please see our latest Report and Financial Statement for the year ended 31st March 2022.
You can call our helpline on 0300 323 9961 for more information.
Our values
Our values inspire and inform all that we do:
Equal: We believe in equality of opportunity for all and subscribe to the social model of disability.
Sharing: We consider the sharing of knowledge and information to be one of the most powerful tools in enabling change.
Person-centred: We strive to provide a high quality, tailored, person-centred service.
Together: We believe in the importance of building meaningful relationships with everyone we encounter.
What makes us different
We offer a tailored approach to individual enquiries.
Empowering people
Jim rang the helpline to ask about how to challenge a Personal Independence Payment (PIP) decision. Our helpline worker's talked to Jim through his options, including the steps he must take before he could appeal. The helpline worker also put Jim in touch with his local advice agencies, and sourced a template letter for him to send to the benefits centre. The worker also sourced and posted Jim a hard copy of an in-depth guide to challenging a PIP decision, for him to refer to as he went along.
Working with people
John emailed the helpline to request information on any financial assistance that might be available to help him to adapt his home to accommodate his disability and make his day to day life easier. John had recently had a bad fall at home and wanted to know about any grants that he could apply for to install ramps and handrails. Our helpline worker provided John with a range of information on help available from his local authority via the Scheme of Assistance, including how to request an assessment with an Occupational Therapist. The worker also put John in touch with his local 'Care and Repair', a charity that provides independent advice to help disabled homeowners adapt their homes. John was relieved to find out about the help and support available in his local area and fed back: 'That's brilliant, thank you so much for this direction and (the) contacts'.
Providing tailored information
Melanie rang our helpline on behalf of her husband Derek. Derek finds walking distances difficult and they were looking for a range of information on transport, accommodation and accessible tourist venues in Edinburgh. Our helpline worker talked Melanie through various possibilities, reassuring her that there were options available. The helpline worker discussed options around accessible public transport, sightseeing and accommodation on the phone with Melanie, then produced and posted her a pack of information, so that she and her husband had the resources they could refer to as they traveled. The clients were delighted with the support offered: 'Disability Information Scotland's assistance played a big part in Derek's enjoyment of our visit. In particular, our visit to Edinburgh Castle would have been impossible without your help'
Knowing your rights
Pauline rang the helpline unhappy about the social work support her son was receiving from their local council. Pauline wanted to know how she could challenge a decision she and her son disagree with. Our helpline worker informed Pauline about her local council's complaints procedure and highlighted her son's options in regard to self-directed support. The worker also produced an information pack and emailed it to Pauline, so she could review the information provided at her leisure. Empowered by her new found knowledge, Pauline felt encouraged to go back to the social work department and came back to Disability Information Scotland with the feedback: 'Thank you so much, this is really helpful information and great links to help us take forward our case with the Council'.
What is the social model of disability?
The social model of disability is a framework that understands disability as a problem that society has and not a person's condition or impairment. Therefore society has the responsibility to mitigate the barriers it has developed. The model seeks to empower disabled people by challenging society to remove these barriers. It adopts an inclusive approach that promotes pro-active thought on how certain adjustments can be made to create a more equal society.
Our Social Impact Map
Our friends at Pilotlight helped us draw up this diagram:
it shows the impact of our services on the people we work with
each arrow in the diagram means 'leads to…'