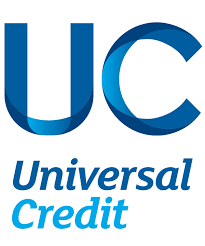 Universal Credit was first announced in 2010, and was designed to make claiming benefits simpler, and to ensure there was never a situation where people would be better off claiming benefits than working.
It is a means tested benefit that differs from other benefits, in that there is a single monthly payment which is paid in arrears, persons can be either in, or out of work, and the payments are for households, and not individuals.
Universal credit covers and replaces the following six benefits: –
Income Support.
Income-based Jobseeker's Allowance.
Income-related Employment
Housing Benefit.
Child Tax Credit.
Working Tax Credit.
Anyone who is still receiving one or more of the older benefits listed above, after September 2018 will be switched to universal credit by 2022. Families with three or more children however, won't be able to start universal credit claims until 1st February 2019 onwards.
As persons can be both in and out of work to claim universal credit, payments have to be paid in arrears so that the household monthly income can be assessed. Because of this, new claimants may have to wait up to 35 days before they receive their first payment (four weeks to assess the last month's earnings plus a further week to process the payment.) The following example shows this more clearly: –
Example
Sean has lost his job and makes a new claim for Universal Credit on the 22nd July. This date will be his assessment date, and his payments will be made on the 22nd of each month.
Sean must wait one assessment period (that's a calendar month) until the 21st August because Universal Credit is paid monthly in arrears.
He also needs to allow up to seven days for the money to reach his account, so his first payment of Universal Credit will be no later than the 29th August.
If the 29th August is a bank holiday, Sean should receive his payment on the last working day before the holiday.
Universal Credit Claimants Living in Scotland
On the 29th June 2017, regulations were laid in the Scottish Parliament to allow persons living in Scotland to have a more flexible payment system. These regulations will give people the choice of:
Being paid Universal Credit twice a month rather than monthly; and
Having their Universal Credit housing element being paid directly to their landlords.
Universal Credit Eligibility
Persons must:
Be at least 18 years of age (although there are exceptions to this)
Not have reached the qualifying age for state pension credit (also some exceptions)
Be in Great Britain
Not be receiving education
Have agreed a claimant commitment
The claimant commitment is a record of the claimant's responsibilities in relation to their universal credit award. When the claim is for a couple, both members must accept and agree a claimant commitment.
How Much is Universal Credit?
Universal Credit is made up of a standard allowance plus elements for:
Housing
Being a carer
Childcare costs
Disabled children
An ill or disabled adult.
The maximum Universal Credit award is made up of one standard allowance for a household, plus any of the elements that cover that family's circumstances.
As universal credit is a means-tested benefit, if someone within a household has earnings and/or savings, these will be taken into account when working out the Universal Credit payment.
Short-Term Benefit Advance
If someone is in financial need, during the waiting period for their first payment, or, if there has been a significant change in their circumstances, they can ask for a short-term benefit advance. This will be repaid out of any future payments over a twelve month period.
Universal Credit Sanctions
If you do not meet your responsibilities agreed in your Claimant Commitment, your Universal Credit could be stopped or reduced. This is called a sanction.
There are different levels of sanctions and they're decided based on what you did and how often. You'll get half a sanction if you apply with a partner and only one of you does not meet their responsibilities.
You can appeal a sanction if you think it's wrong.
Work and Universal Credit
Unlike the benefits it replaces, universal credit has no limit to the number of hours a person can work, with payments being gradually reduced when more money is earned so that benefits are not all lost at once.
Persons may also be entitled to a work allowance. The work allowance is an amount of money someone is allowed to earn before their universal credit payment is affected. Persons will be entitled to a work allowance if they are:
Responsible for dependent children, and/or
They can't work as much because of an illness or disability.
Passported Benefits
Persons claiming universal credit may also be eligible for the following: –
Free school lunches (if the household has a net income no more than £610 in the assessment period.)
NHS treatments
Individual Training Accounts – £200
Education Maintenance Allowance (£39 x 2 weeks in arrears)
If you need help with your claim, you can call the Universal Credit helpline free on:
Telephone: 0800 328 5644
Textphone: 0800 328 1344
The Department for Work and Pensions (DWP) are funding Citizens Advice to provide Universal Credit support from April 2019, to deliver a consistent and streamlined service for claimants across the country. Persons can call their local Citizen's Advice Bureau for assistance.