My name is Kirsteen Allison, and I am the disability adviser within the National Training Programme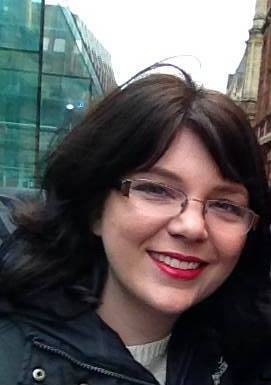 Development team in Skills Development Scotland. My role is to address the underrepresentation of disabled people in Scotland in Modern Apprenticeships. I have disabilities myself. I am hearing impaired, visually impaired and my speech can be affected by my hearing.
Apprenticeships were not an option presented to me when I was a school pupil. The idea of going out into the world of work was discouraged by some of my teachers as they perceived that I would struggle with a work environment due to my disabilities.
Twenty years later, there are still some teachers and parents who worry about the support young disabled people may receive in the world of work. This can lead to some of those young people being encouraged to either stay on at school, or progress into Further Education (as a similar environment). Further Education is a successful route for many but there are some individuals who may prefer the world of work.
In my case, I wanted to go to university and was given the opportunity by my careers adviser to meet current university students with the same disabilities I had. This had a real impact on my decision making and gave me the confidence to make the next step.
Skills Development Scotland is currently running a disability marketing campaign to promote Modern Apprenticeships to young disabled people and their key influencers. As I demonstrated above, seeing others from similar backgrounds undertaking different careers can have a positive impact on a young person's career decision making. Our campaign includes posters, leaflets and videos of disabled apprentices such as Rachel who is a Modern Apprentice with autism and Stewart who is deaf and undertook an apprenticeship with BBC Scotland.
A Modern Apprenticeship is a job which allows you to earn a wage and gain an industry-recognised qualification. It is also known as work-based learning. The Scottish Government have recently widened Modern Apprenticeship access for disabled people up to and including 29 years old.
You may not be aware that as a Modern Apprentice is employed, this means that you would be eligible for Access to Work funding which contributes towards the cost of any reasonable adjustments the apprentice may need, such as a BSL interpreter, computer adaptations and materials printed in Easy Read format.
We have taken steps to improve the accessibility of our Modern Apprenticeship programmes. We have provided our contracted national training providers with training on subjects such as deaf awareness and learning disability awareness. We also offer opportunities for providers to engage with disability organisations and other equalities partners.
We have also developed resources for employers with the message that a diverse workforce is a more creative one. Our employer web service Our Skillsforce provides checklists, tips and guidance on how to embrace diversity.
To find out more about apprenticeships and to view employers apprenticeship opportunities head to the dedicated website www.apprenticeships.scot.
Here you'll find inspiring apprentice films which cover a range of jobs, as well as practical advice and support. Visit the site to learn more, search for apprenticeship vacancies and apply online.
You can get involved in this year's Scottish Apprenticeship – the annual campaign to show that apprenticeships work for businesses, individuals and the economy.
The campaign from 6 to 10 March is a nationwide celebration aimed at encouraging more employers to take on apprentices.
Head to the campaign homepage www.scottishapprenticeshipweek.com for more information on the week and to access the campaign toolkit.