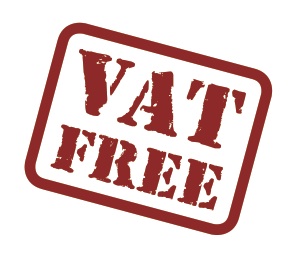 Our disability helpline has been receiving an increasing numbers of calls regarding VAT exemption on disability goods and services.
There's no doubt that VAT exemption can be confusing and much of that is because not all disability products and services are covered. In addition, quite often people are unsure of whether they are eligible for the exemption and if so, what do they need to do to prove their eligibility.
In a small number of cases, there has been confusion or a dispute with a supplier as to whether a certain product is covered by the VAT exemption.
To try and work through the maze of VAT exemption, we've put together a quick guide which highlights some of the main issues.
In general, disabled people do not have to pay Value-Added Tax (VAT) on goods and services that are designed / or adapted solely for use by disabled people. These goods and services are often called 'zero-rated' or 'eligible for VAT relief'.
For the supplies of goods and services to be zero-rated, all of the following conditions must be met: (more detail on these condition belows)
the customer is eligible to purchase supplies at the zero rate.
the goods are for the personal or domestic use of the customer.
the goods and services are eligible.
Firstly, for the customer to be eligible to purchase VAT free goods and services their disability has to qualify. For VAT purposes, you're disabled or have a long-term illness if:
you have a physical or mental impairment that affects your ability to carry out everyday activities, for example blindness
you have a condition that's treated as chronic sickness, like diabetes
you are terminally ill.
This definition does not include a frail elderly person who is otherwise able-bodied or any person who is only temporarily disabled or incapacitated, such as with a broken limb.
You don't need HMRC's permission to declare that you're disabled or chronically sick and their advisers can't tell you whether or not you're disabled or chronically sick. If you're not sure whether your condition means you're chronically sick or disabled you may wish to consult your doctor or other medical adviser.
The next condition states that the goods are for the personal or domestic use of the customer. This means that the goods are made available specifically for the use of an individual disabled person.
Your retailer or other supplier decides whether something is 'designed solely for disabled people. It is their responsibility for charging the correct amount of VAT on anything they sell. They should check with the manufacturer that the goods have been designed solely for use by disabled people before agreeing to sell any goods VAT free.
And finally, what goods and services are eligible?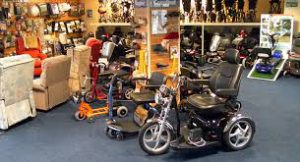 This is not a complete list of eligible equipment but the follow ing may be included: wheelchairs, adjustable beds, stairlifts, computer hardware/software designed for disabled people and kitchen/household aids.
It also includes the purchase of any vehicle that has been wheelchair (powered or manual) adapted. The adaptation to the vehicle must be substantial and permanent. The hire of an adapted vehicle from Motability is also included in the scheme.
Similarly, any services purchased which apply specifically to disabled people are eligible for VAT relief. These include the repair and maintenance of disability equipment, disabled equipment hire and disabled home adaptations. You won't have to pay VAT on building materials you buy which relate to certain building work that's eligible for relief. For more information see "Getting certain building work VAT free if you have a disability".
If your supplier is unsure, they should consult the Notice 701/7 VAT reliefs for disabled and older people which explains goods and services for disabled people which are zero rated for VAT and mobility aids for people over 60 which are reduced rated for VAT.
How to claim?
The majority of suppliers should know if their product has been specifically designed to help disabled people. They will offer their products free of VAT at the point of sale. You'll need to confirm in writing that you meet these conditions. Your supplier may give you a form for this. Most suppliers will use the form in the Notice 701/7 VAT reliefs for disabled people or https://www.gov.uk/government/uploads/system/uploads/attachment_data/file/419380/Eligibility_Declaration_Disabled_-_March_2015__2_.pdf.
If you are shopping online, the supplier or manufacturer should have an online copy of the declaration form, which you can then fill in as you make your purchase.
If you do have an enquiry relating to a VAT exemption, you can call the VAT Disabled Reliefs Helpline on 0300 123 1073 or visit their website at www.hmrc.gov.uk.
You can also find out more from the Helpsheets on the GOV.UK website, which brings together VAT reliefs guidance for charities, disabled people and people over 60 into the one place.
Please do also call our Disability Information Scotland helpline on 0300 323 9961 for more information on VAT relief or to highlight a particular VAT issue that you have experienced.