Christmas is traditionally known as the "season of goodwill" and a time to give.
For many people though it can be a frantic time of shopping, planning, financial concerns, that thoughts of charitable giving can easily slip to the bottom of the list. However this year there are so many fun, creative and even free ways to give that can be so easily incorporated into the usual festivities.
So whether you enjoy a good old carol concert, picking that special Christmas tree, to buying presents for loved ones, Christmas really can be the best time to make a real difference to people who are in need.
1. Carol concerts
For many people the festive season begins with a good old carol concert. If that's you, why not pick one of the great charity concerts running this year and help support a great cause. We've listed a few but check your local news for details of others locally.
CLIC Sargent carol concerts are taking place across Scotland and help support young cancer patients and their families. Concerts are running in Highland, Glasgow, Edinburgh, Aberdeen, Dundee and Elgin. You can view the list of festive concerts on their website.
Bloodwise are hosting their family friendly Christmas Carol Concert in St Giles Cathedral on the Royal Mile in Edinburgh. Traditional classic and modern Christmas tunes performed by some of Edinburgh's best choirs. You can purchase your tickets via the website or by calling 0131 524 1326.
Sense Scotland are holding a Christmas Concert in the Glasgow City Chamber on the 13th December. Three schools along with Sense Scotland's very own TouchBeats (a group of young musicians who use Sense Scotland music sessions) will be performing. You can order a ticket from their website or by calling 0300 330 9292.
2. Buying Christmas presents
Online shopping
Many of us turn to online shopping to beat the queues at Christmas. If you shop online, why not consider Easyfundraising and raise money for charity while you shop. It doesn't cost you a penny extra! Easyfundraising work with over 2000 retailers who have all agreed to pass a donation to your cause when you shop with them. The donation is usually a percentage of how much you spend. Retailers include Amazon, M&S, John Lewis, Argos and 2000 other well-known names.
All you have to do is register with them and tell them who you want to support. It really is that simple. To register or to find out more see the Easyfundraising website.
Christmas markets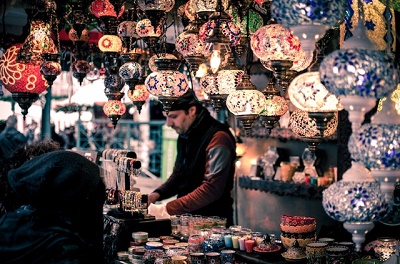 If you love the outdoors atmosphere of the Christmas markets, the Scottish & Ethical Christmas Fair is taking place in Dundee from 3rd – 18th December. The Fair will be filled with beautiful arts and crafts from around the globe as well as from across Scotland. A great opportunity to purchase unique Christmas gifts, while making a difference to families and communities locally and across the globe.
If you can't manage to get to the Christmas Fair, there are also a number of online ethical and fair trade shops. Traidcraft and Ethical Superstore have a wide range of Fair Trade Christmas gifts, decorations and charity Christmas cards
3. Social media
Social Media Santa is a campaign in partnership with Shelter Scotland where people can buy presents for homeless children at Christmas. It has generated thousands of gifts for homeless children in Scotland via Twitter, Facebook and Instagram. Everyone who buys a gift is encouraged to post a photo of it on social media using the hashtag #SocialMediaSanta and to tag Shelter Scotland @shelterscotland. Social Media Santa runs from the 17 November to 9 December.
4. Christmas charity events
Christmas Jumper Day is a perfect opportunity to get your festive woolly jumper on (whether you're a fan of Santa, Rudolph or a big Christmas pudding!). Join in on the 16th December and help to raise funds for Save the Children. You can get a group of work colleagues together or just go it alone!
Christmas Charity Festival – Edinburgh (Saturday 3rd & Sunday 4th December). There's lots to get involved with – from 5k/10k runs to the Tinsel Mile Walk, Carol Concert, Santa's Grotto and a number of other festive events.
5. Santa letter
Lots of children love the magic of a "Letter from Santa". You can buy personalised letters from the NSPCC from Santa. There is a suggested £5 donation. Order your Christmas card on the NSPCC website.
6. Christmas trees
If you buy a Christmas tree every year, why not consider buying one this year from Caring Christmas Tree. With every purchase, they are able to support 7,000 people with homelessness and housing, addictions and basic furniture. The campaign is available in Glasgow, Edinburgh and Lothians, Fife and Ayr. You can also order your tree from the Tree Order Hotline on 0345 111 8733.
7.Buy christmas dinner for a homeless person
Social Bite is a charity that feeds homeless people and you can donate towards the cost of a Christmas dinner. You can also buy a SUSPENDED COFFEE where you pay in advance for a coffee or any item of food from their menu and a local homeless person can come into their shop to claim it. Text BITE00 £5 to 70070 or you can make an online donation via their website.
8. Volunteering
Perhaps one of the best gifts you can give this Christmas is a little bit of your time and doing something challenging but rewarding. Many charities are really desperate for volunteers in the run up to Christmas. We've listed a few different opportunities here.
Community Christmas is an organisation that believes that no elderly person in the UK should be alone on Christmas Day unless they want to be. You can help by running a community Christmas lunch, or perhaps just popping round for tea and cake with an older person. There are many ways to get involved. Find out more on the website or by phoning 0800 063 9285.
Crisis at Christmas is returning to Edinburgh on Christmas Day and Boxing Day 2016 and they need volunteers to make it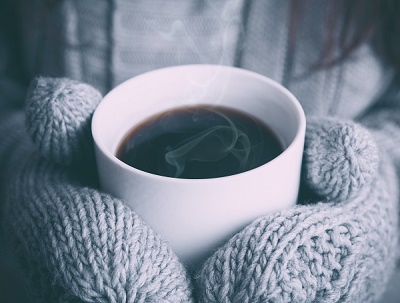 happen. There are a range of roles available including welcoming guests, working in the kitchen, entertaining, befriending, providing services and helping out as a 'general volunteer'. Registration now open.

Supporting refugees. Christmas for many is a time for families to get together. For many refugees who have been through trauma and have lost family and friends, it can be a very lonely time. The Scottish Refugee Council has launched a new campaign Cup of Tea with a Refugee to encourage Scots to take time out to share experiences and stories with refugees making their homes in Scotland. See their website for details on how to get involved or to make a donation.
TimeBank run a Christmas Party volunteering scheme. You can get together with your workmates for a few hours volunteering in your community. It can be great fun and a classic team-building exercise. Details of the scheme including rates are on their website.
Not got much time?
In the run up to Christmas a number of supermarkets hold collections for local foodbank projects or charities that support children, where you can buy a Christmas toy for a child. Throwing in a few extra food tins or a small toy is a quick and easy way to help families experiencing poverty.
These are just some of the fun and creative ways that you can charitably give, and make a difference to the lives of others this Christmas!
If you are running a Christmas charity event you can leave us a comment with details of where your event is and what you are raising funds for.